After two boat rides from Caye Caulker and a long bus ride from the port at Chetumal, We made our way to Playa del Carmen. Most known as a spring break party destination, there are also some Maya sites in the area. One of thsie is Tulum, which is notable for being on the seashore.
There's a wall around the whole site, so entrance is through small number of portals.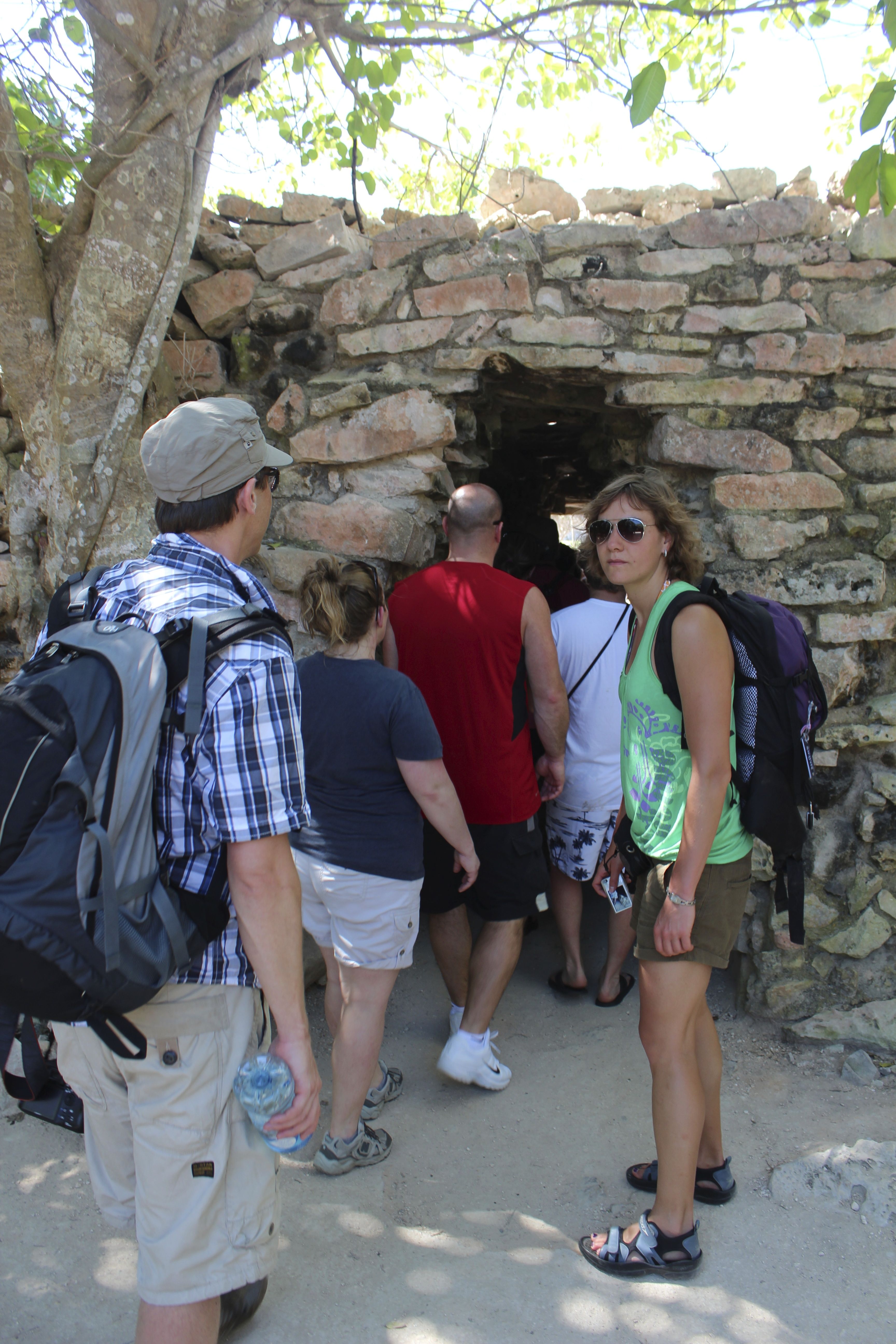 And then you come to the ruins and the sea. The buildings are all fairly low compared to some of the tall pyramids Tikal or Chichen Itza.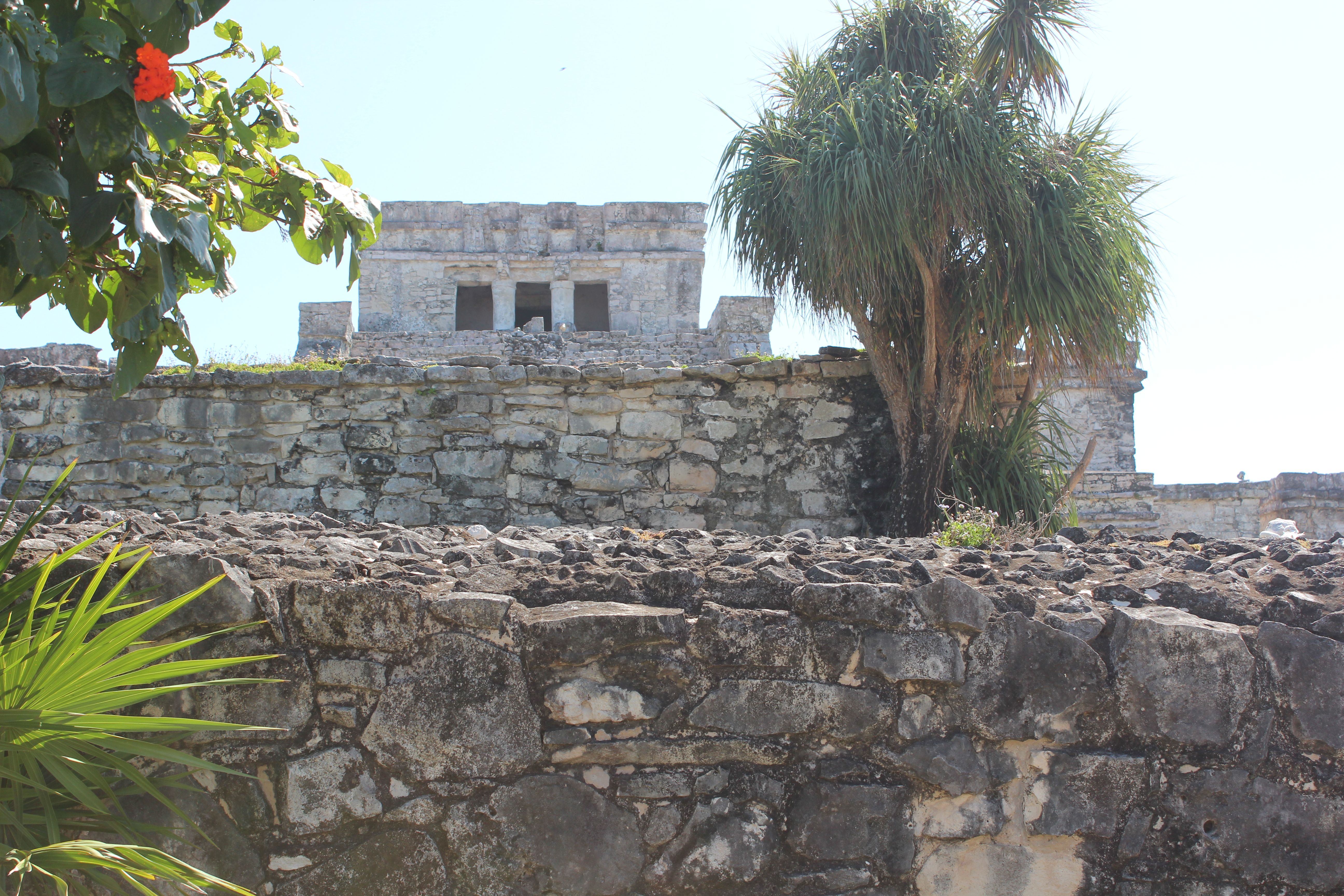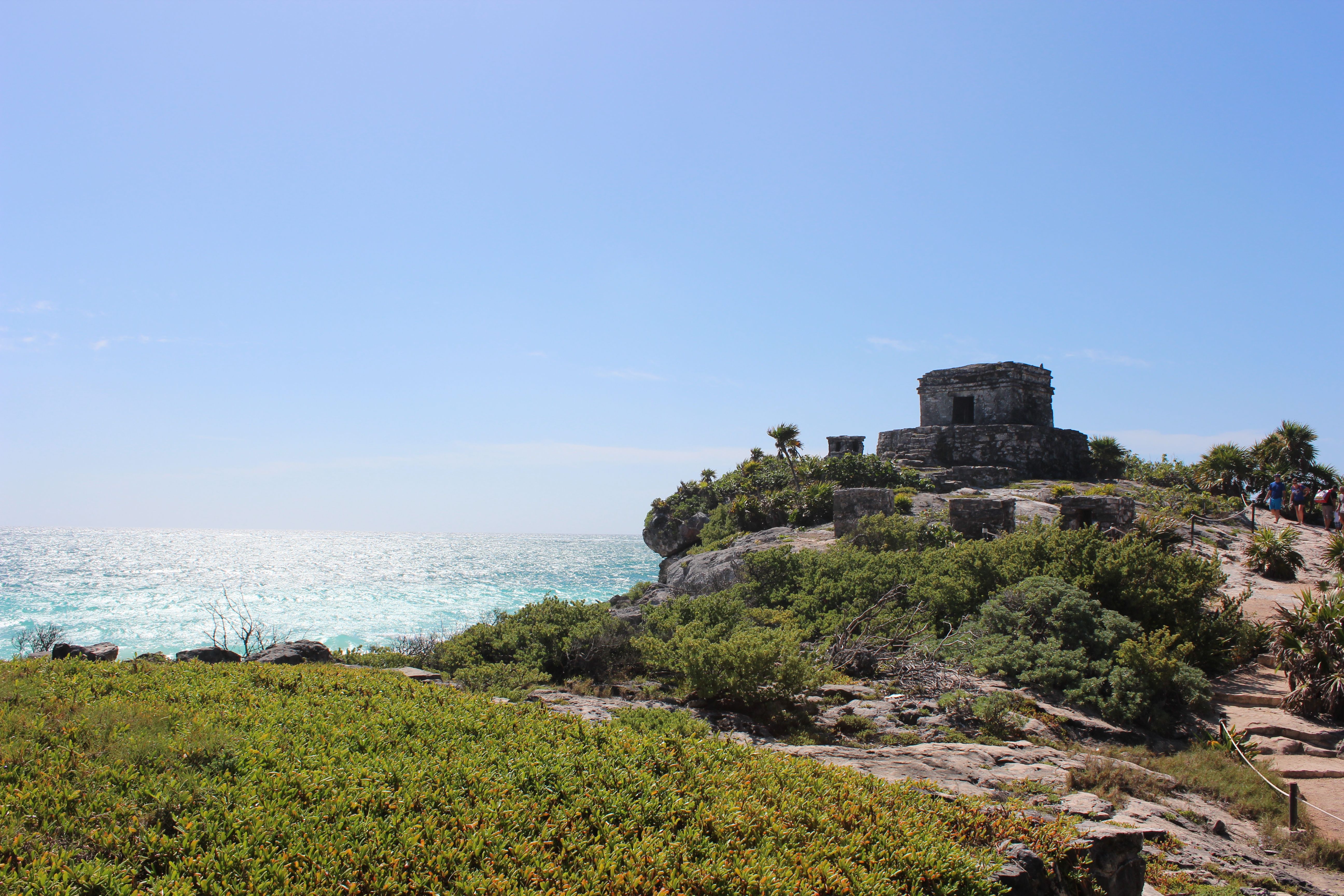 There's even a beach.

That night the tour group had one final dinner together at La Parrilla. Salud!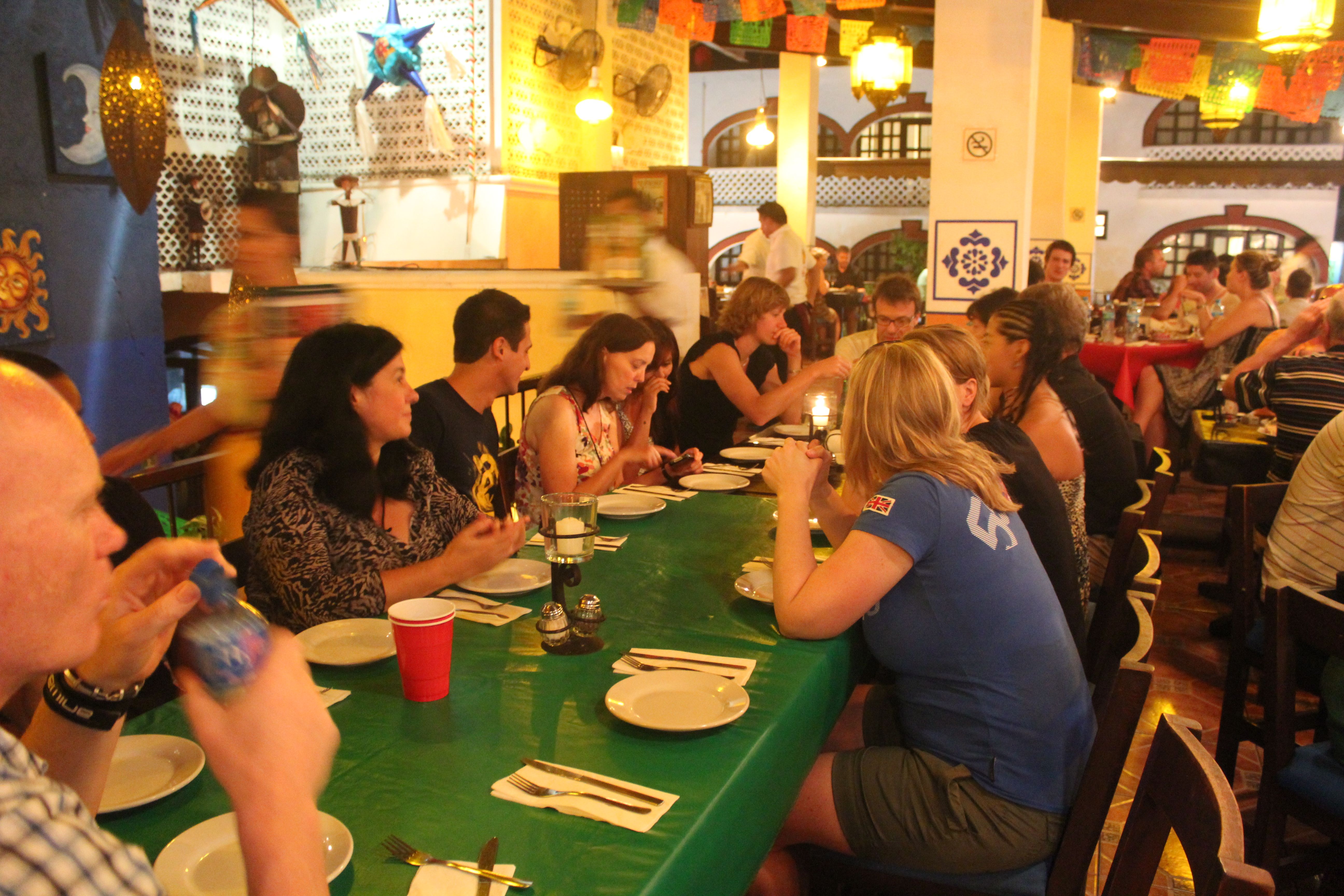 Then we all started going our separate ways. Some people were staying on in PLaya del Carmen, some people were traveling to additional locations and some where going back home. I think I was the first one out: with a 7 am flight and a 4 am checkout, i just stayed up all night. Perhaps that why this post is going up a month after the fact.