Hiking Volcano Pacaya in Guatemala.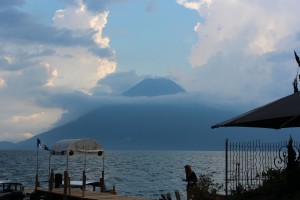 "Lake Como, it seems to me, touches on the limit of permissibly picturesque, but Atitlán is Como with additional embellishments of several immense volcanoes. It really is too much of a good thing.", Aldous Huxley
Continue reading →
Guatemala is the third country I've been to more than once. And now Tikal is the first archeological site I've been to more than once. But beware of the jaguars.

But first, we stopped at Yaxhá.